Muse - Exogenesis Part 3 Sheet Music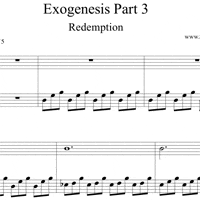 After the payment, you will be redirected to a page where you will be able to download the sheet music in PDF and MIDI format.
Exogenesis Part 3 - Redemption is a song composed by Muse for The Resistance album. It's also my favorite song in this album.
Watch this sheet music played live: