Muse - Isolated System Sheet Music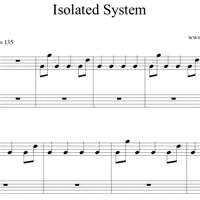 After the payment, you will be redirected to a page where you will be able to download the sheet music in PDF and MIDI format.
I've been a Muse fan for a long time, and even if The 2nd Law is not their best album, it still contains a few very good songs. Isolated System is one of them.
Oh, and the fact that it is played during a zombie apocalypse movie is a pretty good bonus :)
Watch this sheet music played live: