Sherlock - Main Theme Sheet Music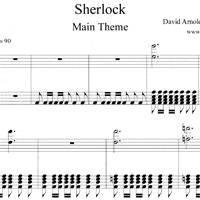 After the payment, you will be redirected to a page where you will be able to download the sheet music in PDF and MIDI format.
There are some great musics in Sherlock, and I've wanted to play the opening theme for a long time. The next one I'll play from this show will probably be "The Game is On"!
Watch this sheet music played live: