The Walking Dead - Main Theme Sheet Music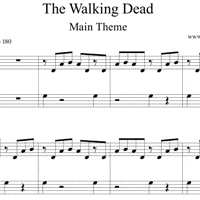 After the payment, you will be redirected to a page where you will be able to download the sheet music in PDF and MIDI format.
Despite a few boring episodes, I still like The Walking Dead. Plus, the main theme was composed by Bear McCreary, so it has to be good!
Watch this sheet music played live: